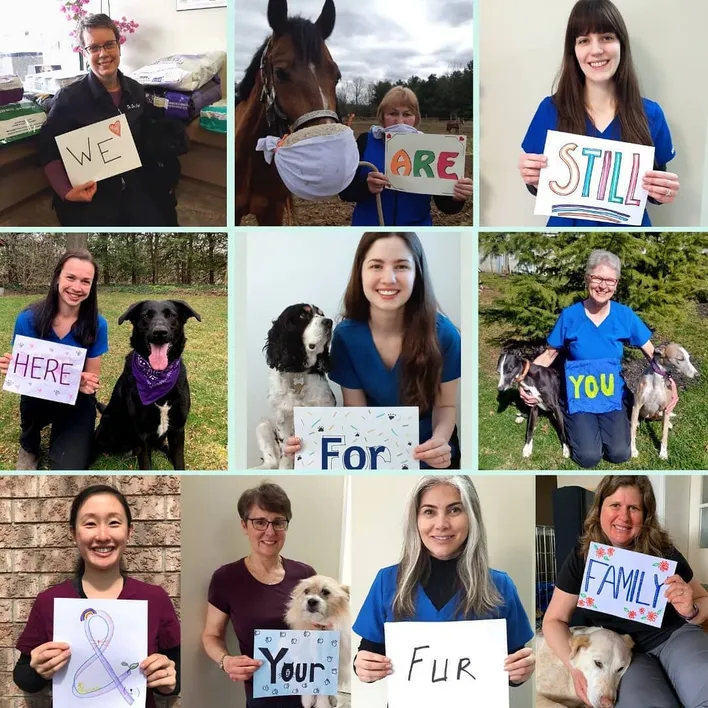 Hello to our valued pet parents!

We hope that you are staying well and coping as best you can.
We are happy to announce that we have re-opened our hospital to you!

We appreciate your patience as we have used best practices to keep our hospital running smoothly and our staff healthy as we navigated our way through this challenging pandemic. This approach has allowed us to provide uninterrupted care to your beloved fur babies.
We will continue to do our best to ensure that your pet feels as comfortable as possible during their visit with us.
What you need to know when you visit:

1) Wearing a mask when you are sick to the hospital is optional, however, it is appreciated by our staff if you choose to wear one. Our preference is that you wear an N95 mask as they are the most protective but surgical masks are also appreciated. If you do not have a mask we are happy to supply you with one.
2) Food and non-prescription products: Now available online at MyVetStore. We can sign you up and even place your order for you if you are not comfortable doing this on your own. Products can be delivered straight to your door! We encourage everyone to use this easy and accessible service.

If you have any questions or concerns about our protocols please contact us. We are truly appreciative of your patience and cooperation during these difficult times.
We are excited to see all of you again!
Thank you and stay well.